Southern Company's 100 MW Nacogdoches Generating Facility – which the company calls the nation's largest biomass plant – is now operational and putting electricity on the grid in Texas.

The plant, which occupies a 165-acre tract of land near Sacul in east Texas, is fueled by non-merchantable wood waste. This is a combination of wood-based biomass fuels consisting primarily of saw mill or other wood mill production waste, forest waste, precommercial thinnings of cultivated trees, and diseased and other non-commercial tree species. There is also the potential for the use of urban wood waste, tree limbs and branches produced by storms and other non-commercial logging-derived biomass, Southern says.
The plant is owned and operated by Southern Company subsidiary Southern Power, which acquired the project from American Renewables in October 2009. Construction began in November 2009 and the plant met its planned commercial operation schedule of mid-2012. The facility is supplying energy to Austin Energy through a 20-year power purchase agreement.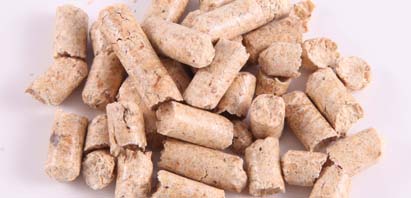 The Texas biomass plant joins Southern Company's portfolio of alternative energy projects. The company's partnership with Ted Turner owns the nation's second largest solar photovoltaic plant and recently announced a second solar acquisition. Subsidiary Georgia Power is undertaking a collaborative effort to develop and install its first retail utility-scale solar power development, and Alabama Power, another Southern Company subsidiary, has acquired capacity from a wind farm being developed in Oklahoma.